By Andrea Dovale-Puig
A romantic comedy: a movie or play that deals with love in a light, humorous way.
The genre of romantic comedies is the most reliable of all- always has a happy ending, always has you fawning over the relationship and will always induce plenty of laughs. Perfect for a Sunday afternoon or for a Friday night; they never disappoint. Here are my top 6 rom-coms that are bound to become your comfort movies!
6. The Proposal 3/5
The Proposal's warm family dynamic and enemies-to-lovers trope never gets old. Sandra Bullock, Ryan Reynolds, and the iconic Betty White are sure to get you laughing. When Margaret Tate (Sandra Bullock) needs to avoid getting deported back to Canada, she forces her assistant Andrew Paxton (Ryan Reynolds) to marry her, which would allow her to keep her job in New York City. They go visit his loving family in Alaska, where Margaret realizes that there is more in Andrew's life than just being her assistant. This movie brings me nothing but comfort, being one of my longtime favourites.
5. Friends with Benefits 3/5
When headhunter/executive recruiter Jamie (Mila Kunis), flies Dylan (Justin Timberlake), to New York City for an interview, they immediately click. Watching their friendship and inevitable chemistry flourish is truly engaging. They bond over their many failed romantic relationships, and they decide to take their friendship to the next level but without the entanglements of a relationship. However, complications do arise when they add sexual relations. The warm ending to this movie will definitely be one of your top movie moments, sure to leave you feeling fuzzy.
4. How to Lose a Guy in 10 Days 3.5/5
The classic rom-com actor Matthew McConaughey is accompanied by loveable Kate Hudson in this staple movie. Benjamin (Matthew McConaughey) is a big-time advertising executive who bets he can make a woman fall in love in 10 days, while Andie (Kate Hudson) is writing a story on how to lose a guy in 10 days as a bet with her boss to be allowed to write more meaningful stories for her magazine. They meet at a bar and the adventure begins there. The acting in this movie is really stand-out for a romantic comedy, as sappy and predictable as they may be, the characters are believable and you want the best for them. The storyline is creative, and certainly worth the watch.
3. 10 Things I Hate About You 4.5/5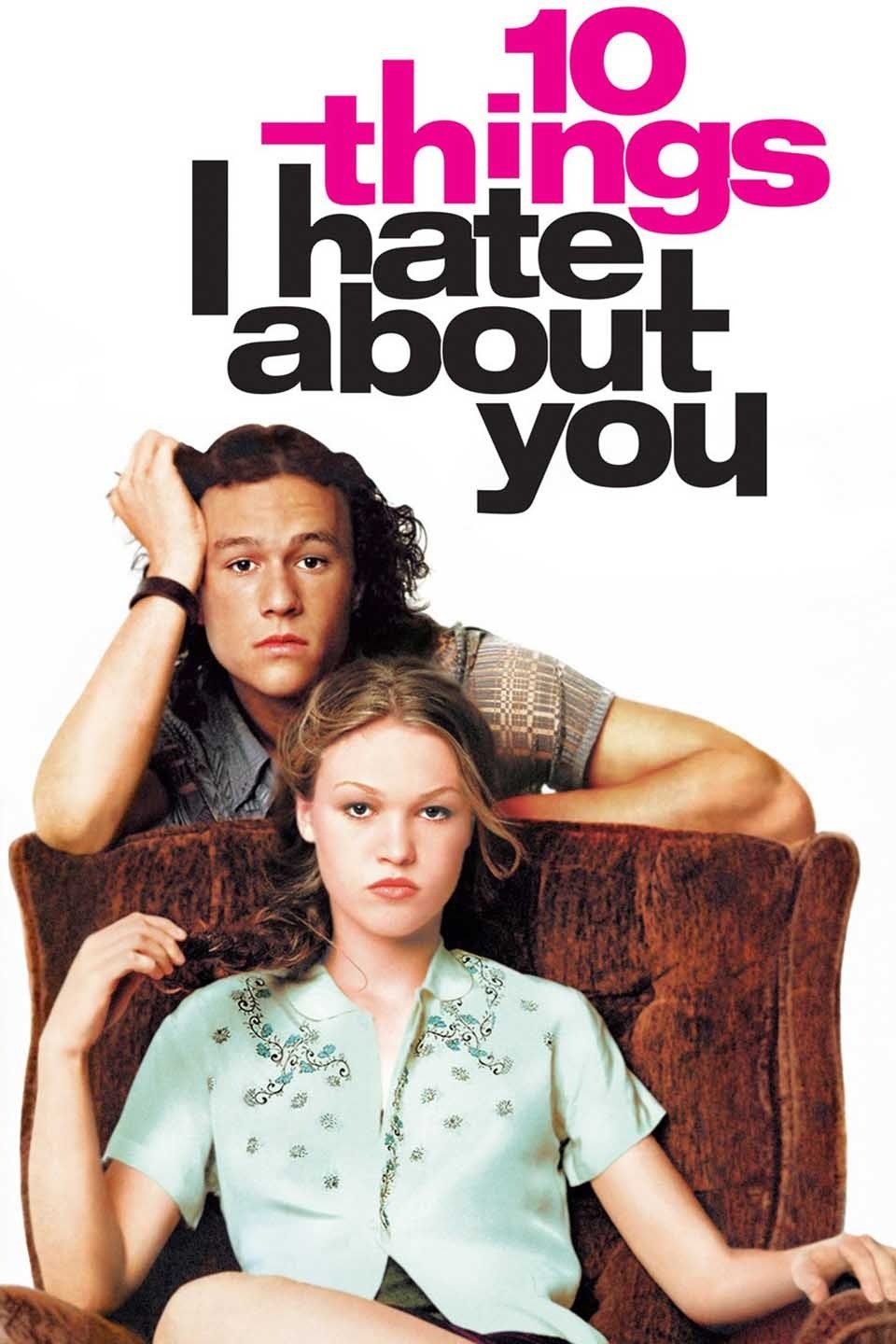 This movie featuring the late Heath Ledger as Patrick Verona and Julia Stiles as the iconic Kat Stratford is timeless. When Cameron (Joseph Gordon-Levitt) cannot date Bianca (Larisa Oleynik) until her antisocial older sister Kat has a boyfriend, Cameron pays Patrick to take her out. The admirable Kat Stratford is bound to be one of your favourite characters after this movie, her savviness, empowerment and intelligence is something that I personally aspire to be. The depth of the characters in this movie makes you feel like you really know them, and they make the story that much better. Also, the charms of both Heath Ledger and Joseph Gordon-Levitt are to die for in this classic high school comedy.
2. When Harry Met Sally 5/5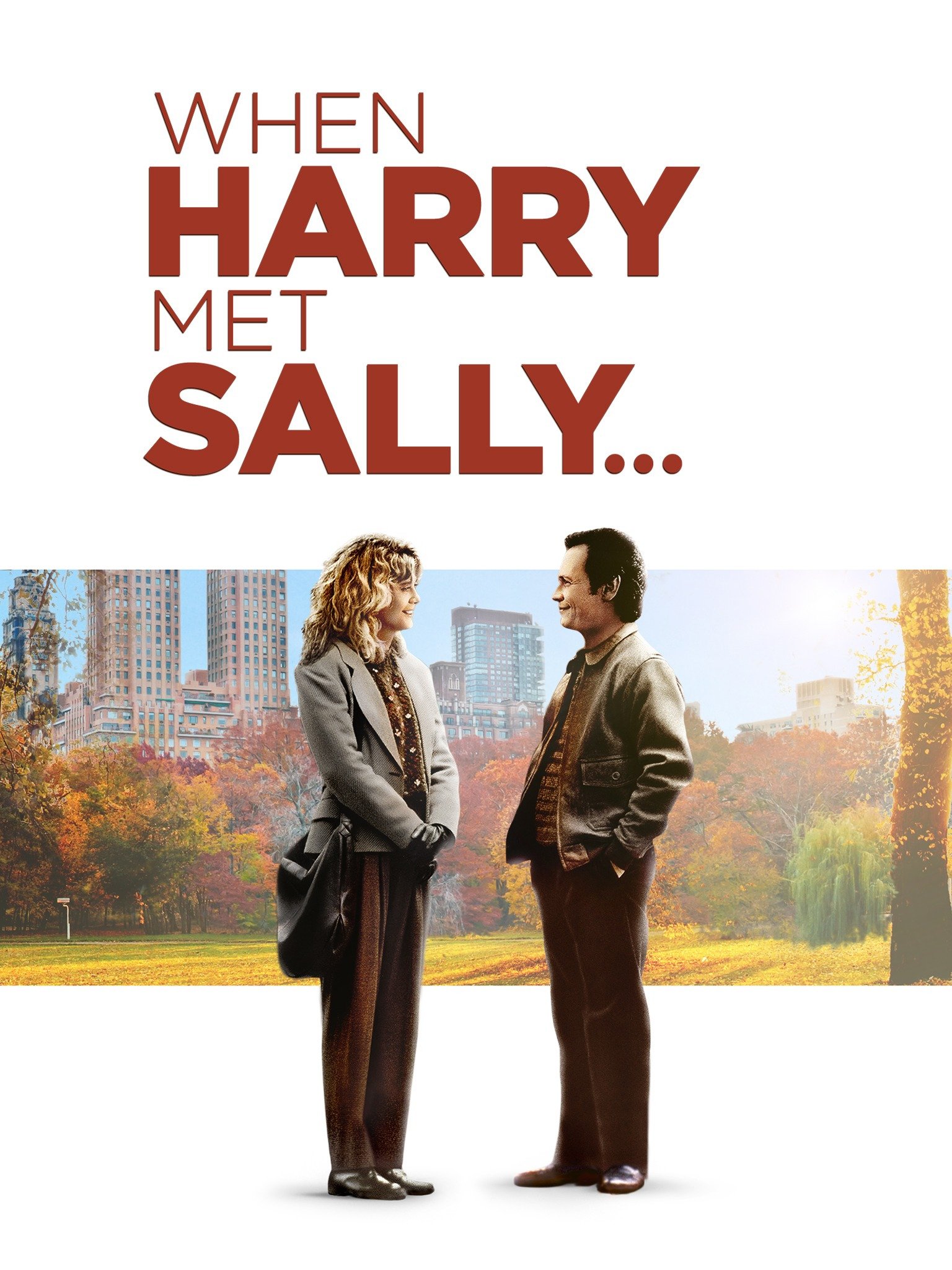 Billy Crystal and Meg Ryan star in this classic movie where they raise the question, "Can men and women ever just be friends?". The humour in this movie is the best of the best, with unmatchable dialogue. Harry (Billy Crystal) and Sally (Meg Ryan) keep running into each other throughout the years after their road trip from the University of Chicago to New York City. After one of the run-ins they go for a walk and become friends. This wonderful friends to lovers story begins there, and never disappoints.
Pretty Woman 5/5
Julia Roberts acting skills are truly at their peak in Pretty Woman, where she plays Vivian, a prostitute. Edward (Richard Gere) hires her for a week to accompany him to events, and he inevitably falls in love with her bubbly personality. Vivian has the vivacious and charming personality most aspire to have, and the adoration that Edward possesses for her is captivating throughout the movie. Their love and evident chemistry is wonderful to watch, ultimately making this movie my favourite rom-com.